About Balanced Spirals & April Mortemore
April Mortemore began her career in movement at Polestar Pilates Education in 2004. It was there that she learned how to stretch, strengthen and elongate the human body through the Pilates movement system. She has taken additional trainings in cranial sacral and massage therapies but found that her passion was in movement. This brought her to the GYROTONIC movement system in 2005. She was able to further all of the Pilates concepts through the GYROTONIC movement system. This helped her to evolve into more intelligent movement with endless possibilities in range of motion.
She trained under many master teachers such as Angela Crowley and Bradley Kreamer before certifying in 2007. In 2009, the opportunity arose to certify on the GYROTONIC Jumping-Stretching Board and Leg Extension Unit with master teacher, Bradley Kreamer. This knowledge inspired her to take the GYROTONIC Level 2 repertoire in 2010 with Cori Doetzer, Kathy Van Patten and Gina Muensterkoetter. In 2011, Mari Kasich guided her through her journey in GYROKINESIS certification. Angela Crowley certified her on the GYROTONER in 2012.
She has attended the GYROTONIC applications for Osteoporosis, Shoulder Girdle, Pelvic Floor, Fascia, Golf, Tennis and GYROKINESIS Happy Moves repertoire. She was working at Body Kinetics of Florida from 2004-2016 as Director of Fitness. In 2013, April founded Balanced Spirals to work toward the goal of studio ownership. Under the tutelage of Pamela Mortemore, Balanced Spirals opened as a studio in 2016. She continues to educate as many people in these movement systems as possible. She strives to share movement and wellness with the world.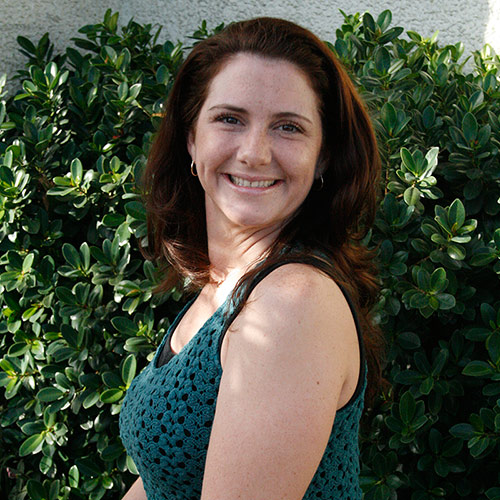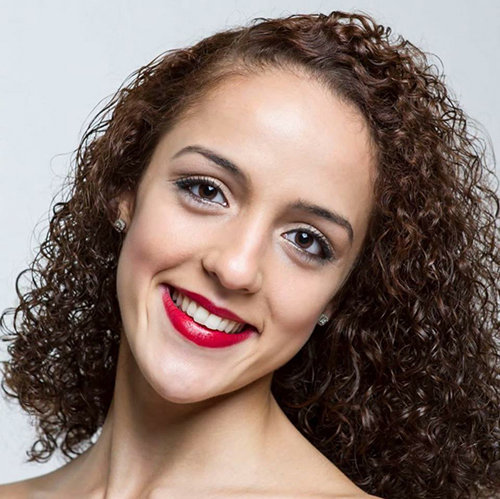 Michelle Chaviano has been a Professional Ballerina for five years. She began her classical ballet training at the age of nine at The Art of Classical Ballet under the directorship of Magaly Suarez. At the age of 16, Michelle moved to complete her dance training at English National Ballet School in London, England. After completing her professional dance training and receiving a Bachelor's Degree in Professional Dance, she joined Teatru De Balet De Sibiu in Romania. Shortly after, she sustained a fracture to her spine and returned to the United States.
Her respect and admiration for the GYROTONIC Method developed when she rehabilitated her spine. It was through the GYROTONIC Method that she was able to heal her spinal injury and continue her dance career. She started her GYROTONIC career at Body Kinetics of Florida with April and Pamela Mortemore. She also had the pleasure of training with teachers Angela Crowley and Yannis Brunet of GYROTONIC Coral Gables as well as Mari Kasich of Miami Beach GYROTONIC.
She decided to complete the Gyrotonic teacher training after realizing the great benefits that come from this specific and unique movement system. This motivated her to attend GYROTONIC Pre training with Elissa Van Poznak. Her GYROTONIC Foundation training was completed with Miriam Barbosa. Michelle completed her GYROTONIC Level 1 certification October 2017. She recently attended the GYROTONIC application for Dancers Level 1 with Miriam Barbosa.
Casey Franklin was born and raised in Boca Raton, FL. She began her ballet career at Boca Ballet Theatre and The Kirov Academy of Ballet in Washington, D.C. She currently dances at The Art of Classical Ballet under director, Magaly Suarez.
The form, function and demand of ballet led her to GYROTONIC. The technique helped her build strength, balance and coordination. It also prevented injuries through the rigorous class and rehearsal schedules. She began her training with April Mortemore and continued with Michelle Chaviano utilizing the GYROTONIC application for dancers.
Her love for the technique lead her to further her knowledge in the movement system. She attended her GYROTONIC Pre-Training with Elissa Van Poznak and Foundation Course with Billy Macagnone. She is currently working as an apprentice awaiting certification while pursuing her career as a professional ballet dancer.